Sport Performance
Check out the Peak Performance Website for more information on what tools you could use to perform your best.
Step 1: Assessment
Individualized programs are developed through assessment of psychological strengths and weaknesses.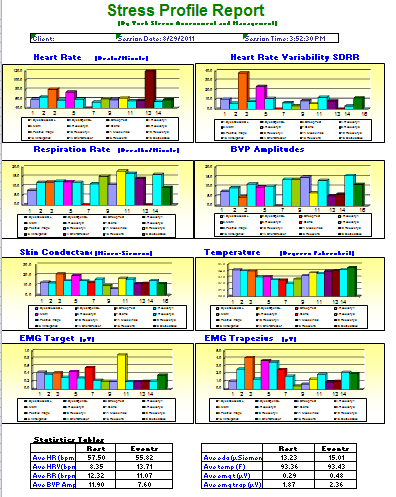 A biofeedback assessment is used to understand the athlete's physiological response to stress. These findings are combined with sport-specific questionnaires that measure the athlete's mental skills in their sport.  Finally, a clinical athlete interview is conducted to understand the athlete's goals in their sport.
Step 2: Mental Skills Training
Athletes are given a set of tools to improve their mental game.
These include:
Effective goal setting:  Realizing your potential requires a smart and organized plan
Focusing Training:  We teach you the process of focusing to help you improve your performance, involvement and enjoyment in your sport.
Relaxation strategies: Peak performers possess a set of self-regulation tools to help them develop the optimal level of tension.
Visual Imagery/ Mental Rehearsal: When we "see" ourselves performing successfully we lay a foundation for future success.
Mindfulness Training: We integrate mindfulness training in our work with athletes to help them achieve stronger focus and a quieter, less judgmental mindset.
Reaction Time Training: We use cutting edge Reaction Time Training to help athletes optimize their performance. Reaction time training combines biofeedback with sport-specific protocols to help athlete's reach their full potential.
Decision Making: The stress of competition can strain our ability to make clear and effective decisions that are crucial to peak performance.
Motivation: Athletes sometimes find themselves struggling through a period of time when they lack their usual fire.
Return from Injury: Injuries can take a great emotional toll on serious athletes.  Additionally, returning from injury and thriving in your sport after an injury can be a difficult transition.
Goal Setting:  Setting the 'right' goals and understanding how to effectively monitor your progress helps you work toward goals more effectively.
Step 3: In the Field 
We often work with clients on their court, links or field of play. Taking the work out of the office helps optimize the psychological tools we teach and solidify them for the stress of competition.

Dr. Udewitz serves as a consulting psychologist for the US Olympic Fencing Team. He helped the athletes prepare for the 2004 Summer Games in Athens, the 2008 Olympics in Beijing, and the 2012 Olympics in London.   Dr. Udewitz is currently helping athletes prepare for the 2016 Olympics in Rio. Read about this sport psychology consulting here.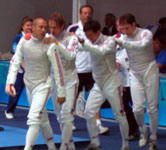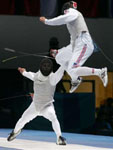 Fencing forges a well-balanced combination of physical and mental prowess.
Contact Behavior Therapy of New York to start improving your mental approach and sport performance.