About
Robert Udewitz, Ph.D.
Rob Udewitz has been helping clients for more than two decades applying Cognitive Behavioral Therapy and biofeedback methods. He has been integrating these approaches to treating a wide array of psychological problems and in his work with peak performance training.
He serves as an adjunct faculty member at Columbia University Teachers College Clinical Psychology Program. He
has also served as an adjunct faculty member in the Department of Clinical Psychology at Fordham University.
In his work with athletes and business professionals, Rob draws on his own research and athletic experience to help clients set and achieve goals for success. He serves as a consultant for the United States National Fencing Team and works with athletes in many sports competing at all levels. Himself a runner, Rob utilizes an integrated mind-body approach complemented by state of the art biofeedback equipment to help his clients transcend problems and reach their potential.
Rob served in the New York City public schools as a psychologist assessing and treating learning disabled and emotionally disordered children. He continues to consult with the public and private schools, applying behavioral approaches to improving the social and academic functioning of the children he treats. Rob is one of only a handful of psychologists trained in applying cognitive behavioral and biofeedback techniques in his work with children and adolescents.
Rob is a member of the American Psychological Association, The New York State Psychological Association, and The Association for Applied Biofeedback and Psychophysiology. He received his Ph.D. in Clinical Psychology from Hofstra University.
Jessica Masty, Ph.D.

Jessica uses cognitive-behavioral therapy (CBT) as well as mindfulness and biofeedback approaches to treat a variety of psychological problems in adults, adolescents, and children. She has extensive training and experience in the assessment and treatment of anxiety disorders, mood disorders, trauma, attention and behavior disorders, and general problems with emotion regulation and relationship effectiveness. She administers behavioral parent training, stress management training, and biofeedback training.
Jessica received her Ph.D. in clinical psychology with a Child & Family specialization from Fordham University. She received her M.A. in clinical psychology from Fordham University and her B.S. in psychology from Ohio State University. She completed her pre-doctoral clinical psychology internship at Westchester Jewish Community Services, where she worked in a community clinic doing individual therapy, leading dialectical behavior therapy (DBT) skills training groups and clinician work groups, supervising psychology trainees, and teaching CBT mini-courses to other clinicians. She received specialized training in DBT, CBT for trauma and abuse, assessment and treatment of developmental disabilities, and psychoeducational testing. Jessica has also had clinical externship training on the inpatient unit at Brooklyn Children's Center, on the ADHD service at the New York University Child Study Center, in the adult outpatient psychiatric clinic at Hillside-Zucker Hospital at Long Island Jewish Medical Center, and at the Institute for Cognitive Behavior Therapy and Research.
Jessica has published articles and chapters on pediatric psychopharmacology and research ethics related to pediatric oncology trials and adolescent research participation. She has also worked on family studies of schizophrenia. Jessica's doctoral dissertation research explored the characteristics of the parent-child relationship in families with children who have been diagnosed with selective mutism.
Jessica has taught various psychology courses as an adjunct professor and teaching fellow at Fordham University. She taught graduate lab courses in personality assessment, in addition to teaching undergraduate courses in abnormal psychology, adolescent and adult development, research methods, and social psychology. She has given a variety of professional workshops on evidence-based treatments for anxiety, depression, insomnia, and PTSD.
Heidi F. Candell, M.S.W., L.C.S.W.
Heidi Candell treats clients at Behavior Therapy of New York  (BTNY) in our midtown location as well as in Westchester County, New York. 
She holds a Master's degree in social work from New York University and a Bachelor of Science degree from Boston University.  She completed her clinical internship at New York-Presbyterian/Weill Cornell Medical Center in the treatment of patients with personality disorders, utilizing Dialectical Behavioral Therapy (DBT).
Heidi has extensive training in using evidence-based treatments, including Cognitive Behavioral Therapy (CBT), to treat clients with anxiety, depression, trauma, substance abuse, and other disorders.
Prior to joining the BTNY treatment team, Heidi worked in the Family Mental Health Clinic of Westchester Jewish Community Services (WJCS) in The Treatment Center for Trauma and Abuse in lower Westchester.  During that time, she was team leader of the WJCS DBT program and provided comprehensive, one-on-one treatment.
Subsequently, Heidi became the Assistant Coordinator of DBT Services for all four of WJCS' clinic locations, where she led the adult DBT skills group, developed the larger DBT program, and supervised fellow clinicians in the treatment.  She was intensively trained in DBT by Behavioral Tech, LLC  (Dr. Marsha Linehan's organization that founded the DBT protocol), and utilizes mindfulness and emotion regulation to modulate behavior and improve overall well-being.
Heidi is also a member of the New York State Society of Clinical Social Workers/Interpersonal Neurobiology specialty, National Association of Social Workers,  Association of Behavioral and Cognitive Therapies, and the DBT global online consultation team.
Itzik Zur, Ph.D.
I have exten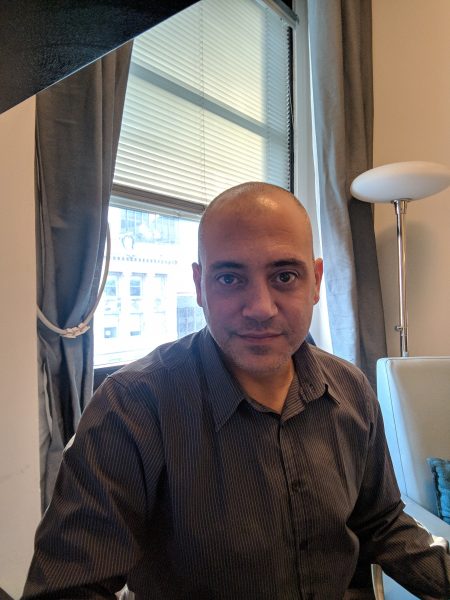 sive experience working with athletes and high performing individuals, of all ages and backgrounds, teaching them strategies to break down barriers and achieve excellent performance.
I worked both in the U.S. and Israel on helping individuals and teams remain calmly focused and attain the highest level of potential function. I worked with athletes from the U.S Olympic team, U.S. Karate team, and from the Israeli National Judo team. For three years I served as a full-time Sports Psychologist for the Bney-Yehuda Soccer Club, one of the top youth academies in Tel-Aviv. I helped train the Israeli counter-terror unit, specialized in hostage recovery situations, where there is a high level of danger, and it is essential that the individual maintain calm focus. Also, I worked with wall street traders, start-up teams, and professional UFC fighters.
My Ph.D. research focused on studying how emotions, specifical anger, can affect fine motor performance, response time, and accuracy. As part of my work, I utilized a bio-feedback system that records EMG muscle tension and other physiological activities. My research, which involved comparing various mental elements (i.e., emotions) with physiological bodily responses, has allowed me to deepen my understanding of the physiological and psychological factors associated with peak performance. I believe that educating people on how to be mindful of their emotions and how to manage and channel them during a peak performance environment is a critical factor in performance enhancement.
My work includes Self-Determination Theory (SDT) and motivational interviewing approach, as well as mental-skills training, and psychophysiological intervention strategies, including the use of biofeedback.
I am not a clinical psychologist; therefore, I do not treat any clinical or abnormal psychological issues.